[MRN] *I AM* — with Mary Reilly Nichols
April 22, 2020

-

April 22, 2021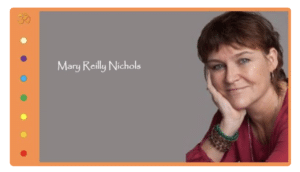 Join my meetup for up to date information
Hi Dears!
Since some of you have been unable to get through to the Life in Motion system to do the Tuesday class 
@ 12:30
,  decided 
Last minute to offer another 
 Sunday 1 hr class @ 3 PM 
NB: No expectations on my part that you'll attend! Since you are on this list you are receiving notice of various classes i am offering in yoga, meditation, Tantric philosophies and the yoga canon, so i hope you dont mind!
 Let me know if you'd like to be taken off the list. 
Mary Reilly Nichols is inviting you to a scheduled Zoom meeting.
Join Zoom Meeting
Meeting ID: 867 6588 4106
One tap mobile
Dial by your location
Meeting ID: 867 6588 4106
Suggested Donation $10
---
Mary Reilly Nichols spent five years in residence in the ashrams of Swami Muktananda. She serves on the faculty of the Nalanda Institute, is a member of the Bronxville Psychiatric Wellness Group,  and has been practicing and teaching yoga, meditation and stress management professionally since 1982.