Mindful Management Skills : 30 Minutes
In half hour sessions participants are guided in science based mindful practices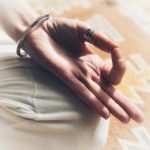 Learn ways to manage stress that you can apply in all areas of your life.
Calming and Centering during anxious states
Building Healthful Resilience Into The Body
Body Language to Enhance Communication and Breed Confidence
Mindful Techniques for Time Management
How to Sit at Your Computer.
Active Listening
Instantly Rebooting Your Mental Desktop
Best Practices for Attention, Intention, and Tapping Into Flow States
Breathing 101 : 30 Minutes
Learn the basics of breathing for peak performance and energy maintenance.
Learn how the breath takes you from "Fight or Flight" to energized and productive equilibrium.
Optimal Postural Alignment for Breathing, Mood and Energy
Stretching Exercises for Office Workers
Replacing Negative Thinking With Positive Attitude
Breathing for Inspiration and Insight
Breathe to Lighten Up and Stop the Inner Chatter
Managing Emotional States Through Breathing
Breath Techniques to Lower Blood Pressure and Instill Resilience.